Laatst bewerkt: 13 december 2018
Junior Consultant Investment Performance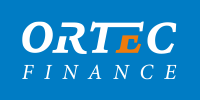 Are you looking for an innovative and dynamic workplace where you will be given plenty of responsibilities and opportunities to further develop your skills? Then look no further!
What will you do as Consultant?
As a Junior Consultant within our Investment Performance group, you will engage in a wide variety of activities for our clients:
Measuring and analysing performance and translating our clients' needs to solutions
Implementing our software with our clients and providing them with adequate support after the implementation phase
As part of our performance service team, you will operate alongside the performance teams of our clients by managing and configuring our software by yourself, validating data, being actively informed of the latest market developments and providing monthly performance reports to our clients
Contributing to product demonstrations
Providing advice and training to our clients in the use of our software
Taking care of customization by developing new functionalities, if necessary
You will regularly alternate your work from our offices with client visits. More than 50% of our clients are located abroad.
The Investment Performance department
Within Ortec Finance, the Investment Performance group focusses on implementing our Pearl software solution. This high-quality, self-developed product enables investment organizations, such as pension funds and asset managers, to carry out their own return and risk analysis. Within the investment performance service team, Pearl is used as an aid to provide our customers with appropriate reports and information. Pearl uses an Oracle database, with which it interacts via SQL. The department is supported by product developers.
What makes you our Consultant?
If you are in possession of a university degree in a science discipline (Econometrics, Informatics,Mathematics, Physics or similar). You enjoy being in contact with customers and you are interested in the world of finance.
In addition, you also:
Possess good social and communicative skills
Possess analytical skills: you are able to think one step ahead
Have experience with and willingness to program
Have experience working with Excel
Possess a good command of the English language, both in speaking and writing. Excellent command is a major plus.
Are willing to work abroad for a certain period of time
What can you expect from Ortec Finance
Ortec Finance helps clients to make better investment decisions. We support pension funds, sovereign wealth funds, insurers, banks, asset managers, financial planners and real estate managers across the globe. We understand what is going on in the market and in the industry sector in which our clients operate. We translate this knowledge and understanding in very advanced models and in solutions that can always – we guarantee it – be implemented. Ortec Finance operates in dynamic markets that have great social relevance and impact. Because we deliver the high-quality solutions these markets demand, our organization evolves in the process. This creates opportunities for our employees. We offer you plenty of room to fully apply your talents and highly value an enterprising spirit.
Our organization is not very hierarchical and rests on many independent, highly-educated employees who invest in their careers. Our corporate culture is open and informal: we are always receptive to good ideas. New employees will be given responsibilities immediately. You will have room to develop yourself, but will be personally and actively mentored in the process. At Ortec Finance you have the option to transfer to other positions in other countries, or choose to focus on a specialized career.
Terms of employment
If the outcome of the selection process is positive, you will receive an job offer from us. One of our HR Advisors will explain all the details of this offer to you by telephone. Our aim is to complete the entire selection process within two to four weeks maximum.
We offer you a job in a challenging and inspiring work environment with excellent training and career opportunities, either on the path towards a specific specialization or more towards project and account management. At Ortec Finance you will have the possibility to combine IT, mathematic models and specific market knowledge in your work.
You will earn a competitive salary, depending of course on your job and competency profile. In addition we offer you excellent benefits, among which:
8% holiday allowance;
a fixed 13th month;
a contribution to the pension scheme;
27 vacation days (on a full-time contract);
travel expenses compensation for your daily commute and business travel;
participation in a bonus policy.
More information or to apply?
For more information regarding this position please contact Anne van der Ven (HR Advisor) at +31 10 700 50 00.
To apply, please use the application button below to send us your cover letter and CV.