Laatst bewerkt: 5 juni 2019
Internship Economics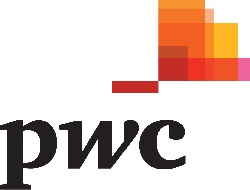 At a certain point of your studies you are making decisions about your future career considering all kind of information, listening to friends and close people, but there is nothing like your own experience.
An internship at PwC not only offers you an opportunity to build your skills and confidence, but also to work on client projects that will provide you with insight into who we are and what we do for our clients, the economy, or the wider community. Working alongside specialists in your chosen business area, you will be a valued member of the team, with graduate level responsibility. You will be assigned to client projects to develop your understanding of what we really do and you'll build networks with your colleagues and peer groups. Whichever business area you choose, we're sure you'll find this a worthwhile investment or your time. No matter if you are with the clients; the people; the networks; or the social events, you'll be surprised at the skills you'll develop and how much you'll learn. Opportunity is at the heart of a career at PwC and our Internship offers you just that.
Do you like to solve complex strategic and economic problems? Are you at your best in an ambitious environment? Then take this opportunity to do an internship with our Economics team.
Requirements
You will start, are busy or are almost finished with an economic Masters degree at a reputable university.

You have excellent academic results and you have very good analytical skills.

You are strongly interested in economic problems and would like to apply economic theory to practical issues.

You have good communication skills and you work well in a team.

You speak Dutch and English both in speech and in writing.

You are flexible in the methods you use and the sectors in which you want to work.

You are available full time for 3 to 6 months.
Responsibilities
During the internship (3-4 months) you will help and cooperate in PwC project teams that deal with complex strategic and economic issues. You will be confronted with various topics. Examples of projects are:
A business is active in a network industry and has a large market share. Does this company have a dominant position and, if so, should the network be opened up to competitors?

A company has gained a dominant position in its market as a result of a merger. Does the current management abuse its dominant position? ​

Climate change (a negative externality) creates a need for new, clean technologies, such as offshore wind energy. How can we ensure that the costs of these technologies fall and that a mature market can come into existence? What role can government policy play in this?

A market has negative externalities, for example due to high CO2 emissions. Which policy is most suitable for dealing with this? What are the (social) costs and benefits of this type of policy?

A business receives money from a government. Is this state aid and is it economically desirable?
Your job is, together with the project team, to come up with the most effective and efficient way to solve a client's problem, perform the executive part of the analysis, and report your findings to the team management. You will be assigned a supervisor for the duration of the internship.
What do we offer
Your career is what it is: from you. You decide. We offer you the opportunities for a challenging job that matters. To get the maximum out of yourself. To build trust in the society and contribute to solving important problems. Besides this all, you will be coached intensively and there is space for your own ambition and personal choices.
We offer access to a worldwide network in which you can exchange knowledge, ideas and questions with experienced professionals in your own area and other disciplines. Our terms of employment focus on your growth and work/life balance. This is what you can expect from us:
Extensive coaching with a focus on your personal development

Excellent education and (international) training opportunities

Flexible working

An open culture in which you can practice with giving and receiving feedback

Opportunity to work abroad to gain international experience

Play an important role in helping our clients with trending topics such as digital operating model transformation and emerging technology adoption.

Team events such as ski-events

The opportunity to contribute to several internal projects such as Corporate responsibility, several specific networks, diversity, innovation and/or recruitment
Apply now!
Are you interested in this vacancy and do you meet the requirements? Apply directly by clicking the
button in the vacancy. We will respond to your application within two weeks at the latest.
You can upload all the following documents at step 3 under the heading "resume":
CV

Cover letter

Transcripts (Bachelor and Master)
If you have any questions relating to this vacancy, don't hesitate to call me or send me an e-mail. Please do not approach us regarding this vacancy if you represent an agency. Contact Romaana Bharos, our recruiter via