Laatst bewerkt: 13 December 2018
Junior Technisch Consultant
This page has no English translation, therefore the Dutch page is shown.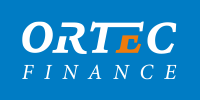 Binnen ons team Real Estate Valuation zijn we op zoek naar een (Junior) Technisch Consultant.
Wat ga je doen?
In deze afwisselende functie ondersteun je onze Nederlandse klanten die met de waarderingsapplicaties van Ortec Finance werken, voornamelijk grote en middelgrote woningcorporaties, gemeenten en taxatie validatie instituten. Jaarlijks worden met deze geavanceerde applicaties meer dan 4 miljoen vastgoedobjecten gewaardeerd.
Je gaat werken in een enthousiast en jong team. De focus van je werkzaamheden ligt op de doorontwikkeling van onze applicaties doordat je signalen uit de markt omzet in concrete voorstellen voor verbeteringen en deze implementeert. Verder lever je een bijdrage aan de inrichting van de applicaties bij klanten, het oplossen van koppelingsvraagstukken met andere systemen en is er de mogelijkheid om een inhoudelijke bijdrage te leveren aan in- en externe researchprojecten. Je wordt actief gecoacht zodat je snel de noodzakelijke technieken, vaardigheden en onze aanpak kunt leren.
Werkzaamheden zijn onder andere:
Het vertalen van klantwensen naar nieuwe functionaliteit.
Het programmeren van nieuwe functionaliteit.
Het adviseren en ondersteunen van klanten en onze consultants in het veld.
Het mede bedenken en opzetten van nieuwe dienstverlening.
Het leveren van een bijdrage aan research projecten.
Een positieve bijdrage leveren aan de teamsfeer.
Wat vragen wij?
Ben jij net afgestudeerd in de richting van WO Informatica, wiskunde, econometrie of vergelijkbaar, en wil je je opgedane kennis direct toepassen op concrete vraagstukken? Dan zijn we op zoek naar jou!
Als Technisch Consultant:
Beschik je over 0 tot 3 jaar werkervaring.
Ben je kritisch en analytisch zeer sterk.
Heb je een gestructureerde werkwijze.
Beschik je over een leergierige en ambitieuze houding.
Vind je het een uitdaging om meer te weten te komen over het waarderen van vastgoed.
Ben je een goede teamspeler: je werkt samen met je collega technisch consultants, ontwikkelaars en business consultants om gezamenlijk het resultaat voor de klant te realiseren.
Het is een pré wanneer je affiniteit hebt met:
Programmeren
Database managementsystemen
Wat bieden wij?
Een open, informele, jonge en positieve werksfeer.
Uitdagende projecten met veel verantwoordelijkheid.
Uitstekende arbeidsvoorwaarden (13e maand, variabele beloning, reiskosten, etc.).
Inspirerende, slimme en enthousiaste collega's.
Mogelijkheden om jezelf te ontwikkelen met een scholingsprogramma en 2-wekelijkse research- en kennisbijeenkomsten.
Pool- en voetbaltafel, vrijdagmiddagborrel, jaarlijks kerstfeest en nog veel meer.
Actieve personeelsvereniging die regelmatig leuke activiteiten met collega's organiseert (Feestjes, een ski-trip etc.).
Uitzicht op een vast contract, we streven naar een lange samenwerking met jou!!
Onze organisatie
Ortec Finance is wereldwijd actief als technology en solutions provider op het gebied van financieel risico en rendementsbeheer en helpt bedrijven bij het maken van complexe investeringsbeslissingen. Ortec Finance is in 1981 opgericht in Rotterdam en heeft ca. 250 medewerkers die wiskundig inzicht, bedrijfskunde en praktische uitvoering combineren om tot innovatieve en pragmatische oplossingen te komen. Het bedrijf ondersteunt bij de financiële besluitvorming van institutionele en private beleggers.
Ortec Finance ontwerpt en maakt oplossingen voor asset-liabilitymanagement, ex-ante en ex-post risicomanagement, performance-attributie, risico-attributie en doelgerichte financiële planning, en past die oplossingen ook toe. Het wereldwijde klantenbestand met in totaal twee biljoen dollar aan beheerd vermogen bestaat uit grote pensioenfondsen, verzekeraars, woningcorporaties, investment management en private wealth management.
Meer informatie of solliciteren?
Voor meer informatie over de functie kun je contact opnemen met Anne van der Ven (HR Business Partner a.i.) van de afdeling Human Resources via telefoonnummer 010 – 700 50 00.
Ben je geïnteresseerd in deze functie, solliciteer dan via de sollicitatiebutton.