Laatst bewerkt: 30 August 2017
Afstudeeropdracht DSM-integratie in de (huisartsen)praktijk (Leiden)
This page has no English translation, therefore the Dutch page is shown.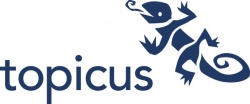 Wat ga je doen?
Onderzoek naar de inzet van een document management systeem voor een portaal voor huisartsen en bouw een proof of concept. Dit document management systeem (DMS) wordt ingezet voor de interne communicatie op een huisartspraktijk om nieuwsberichten te verspreiden en informatie te verstrekken die voor alle medewerkers in de praktijk van belang zijn. Dit DMS moet worden geïntegreerd in een bestaand portaal. Er zijn al veel oplossingen die dit kunnen ondersteunen, maar de vraag is welke geschikt is voor het gevraagde doel en of integratie met het bestaande portaal mogelijk is.
Achtergrond
We willen huisartsen ondersteunen bij hun werk. Dit doen we op diverse manieren. We bieden ze een portaal waarmee ze hun declaraties geautomatiseerd kunnen indienen bij de verzekeraar en helpen ze met het optimaliseren van hun werkprocessen door inzicht te geven in hun financiën en productie.
Een nieuwe uitbreiding die op stapel staat is Praktijknet, een soort intranet dat voorziet in de interne berichtgeving binnen de praktijk, van nieuwsberichten tot protocollen die gelden binnen de zorg. Van diverse documenten die op die wijze verspreidt worden, moeten collega's binnen de praktijk aangeven dat ze die gelezen hebben.
Voor deze functionaliteit bestaan al diverse oplossingen. Daar zouden we graag gebruik van willen maken. In deze opdracht willen we op zoek naar de oplossing die functioneel voldoet aan de wensen en die geïntegreerd kan worden.
Over Topicus
Topicus werkt in de sectoren Zorg, Finance, Overheid en Onderwijs. Wij zijn hier constant bezig om op alle vlakken voor verregaande verbeteringen te zorgen. De regie aan de burger geven en zelfredzaamheid vergroten, dat is onze ambitie. Dit doen we met meer dan 600 talenten die de nieuwste technologie inzetten en daarmee briljante ICT oplossingen bedenken en bouwen.
Afstuderen bij Topicus
Gedurende de stageperiode word je uitstekend begeleid door de medewerkers van Topicus, in aanvulling op de begeleiding vanuit je opleiding. Zo ontdek je hoe het is om jouw opgedane kennis in de echte wereld in te zetten en doe je veel relevante ervaring op. Maar dat is nog niet alles! Standaard betalen wij €500,- bruto per maand voor een student die bij Topicus afstudeert.
Interesse?
Kom dan vrijblijvend langs voor een oriënterend gesprek! Of stuur een e-mail naar sollicitatie@topicus.nl. Liever bellen? Dan kun je contact opnemen met Monica Verkerk via 0570 – 662662.