Laatst bewerkt: 14 december 2016
Forensics Data Scientist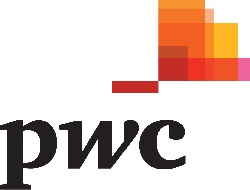 As a data scientist in the Forensic Technology Services team, you search for the best technology and analytical ways to find patterns in data that indicate fraud, corruption or non-compliances. Occasionally you will also work on non-forensic projects and search for patterns that indicate failure of machinery, or any kind of anomalies in a system.
Who are you?
As a consultant you will become part of the Investigative Analytics team within PwC's Forensics practice, a group of 8 to 10 datascientists. Your passion is to work with data and you like to work in a dynamic environment. You want to grow, build up relationships with colleagues, make impact and help your colleagues. You will be working together with people with various backgrounds: those might be other datascientists, but also forensic accountants, criminologists, computer technicians, people with a more socio-cultural or psychology background, etc. And that's not all:
You've als got a master's degree in econometrics, mathematics, physics, artificial intelligence, engineering;
Or a master in social sciences/business administration with very strong specialisation towards applied statistics;
And you have 0 -2 years working experience.
Characteristics:
You are very curious by nature; enjoy diving deep to find the answer to yet unknown questions;
You have the desire to go beneath the surface of a problem;3
You are confident, self-secure and flexible: the ability to work in situations where a lot is unknown and that may change quickly;
You are self-learning: stay ahead in a fast changing field of expertise;
You are result focused and pragmatic.
Capabilities:
Strong statistical and mathematical skills;
Basic knowledge of business strategy;
Ability to work in fast paced, multi-disciplinary and ever changing environment;
Ability to advice sr. management & clients in clear and concise way;
Ability to work both autonomously as well as in teams;
Ability to communicate with both IT and business stakeholders;
Strong written and verbal communication skills in Dutch and/or English.
Other experience:
Basic experience with Python, R, (MY)SQL, Javascript, programming or similar;
Significant extra-curricular activities and/or high grades.
PwC is investing heavily in its data analytics capabilities. This will mean new joiners will be able to help shape our proposition whilst also spending part of their time on non-DA related projects in the wider Forensic Technology Solutions team.
How does your job look like?
You will work within the Investigative Analytics team of Forensic Technology Solutions division. The subjects that are dealt for by the forensic data scientist are (non-limitative): Compliance & Investigative Data Analytics.
You use analytical skills to come up with practical solutions to complex problems in the first place in forensic cases. Our fast-growing Forensic Technology Solutions (FTS) team specializes in developing and implementing solutions that cover all aspects of forensic IT fraud. FTS works with state-of-the-art technology to solve complex (big) data issues. Occasionally you will also grant support to special investigations where you use your forensic (information) technology combined with knowledge of financial systems.
You often work in small teams on different kinds of projects, also at international level. In terms of analysis, we focus not on one single technique, but make sure we have a wide range of techniques and tools to our disposal to optimally help our clients.
This Investigative Analytics team also hosts the Data Experience Lab (see pwc.nl/lab) and makes data transparent for clients and uses therefore data visualization software (Tableau, Qlik, SAS). The thus created interactive dashboards are presented on the large touch screen in the lab. To host the lab and to bring further Data & Analytics in the company, you will work closely together with other Data & Analytics teams in Amsterdam (Consulting, Risk Assurance) and in other countries such as Germany and Belgium, as well as globally (US).
What do we offer?
The world of Data is constantly changing. Your learning curve is really steep here, so you can count on active in-house guidance from experienced partners and directors. That way, you get plenty of opportunities for professional and personal growth. Become a top data analytic, focusing on everything that has to do with data within great projects.
International opportunities can become part of your career development. Next to access to internal and external training and learning opportunities there is an important element of learning on the job to develop your data analytics capabilities
If you're going to work at PwC, you'll be assured of a variety of clients, inspiring colleagues and great working conditions which have been set up with your growth and your ability to work and live flexibly, in mind.
And there's more:
You'll get great training opportunities;
You'll be part of an international consulting firm;
Both the primary and the secondary employment conditions are first-rate, with a partially non-contributory pension, 32 vacation days and a leased car, to name but a few of the perks.
Who are we?
At PwC, we want to contribute to the trust in society and solving important problems. We're a network of firms in 157 countries with more than 208,000 people. PwC in the Netherlands employs over 4,400 people together. We see it as our job to deliver quality in assurance, tax and advisory services.

This function falls within the field Advisory, we advise clients in the areas of crisis management (fraud, corruption), but also internal audit and compliance, organizational development and performance improvement.
Apply now!
Interested? And do you meet all the job requirements? Take a look here at our application procedure or apply directly by clicking the button. We'll get back to you within two weeks about your progress.

Questions about this vacancy? Feel free to call or e-mail me.