Laatst bewerkt: 20 May 2019
Belastingdienst
This page has no English translation, therefore the Dutch page is shown.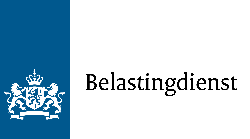 ICT
Steeds slimmer gebruikmaken van ICT
De ICT van de Belastingdienst zorgt ervoor dat burgers en bedrijven gemakkelijk(er) gebruik kunnen maken van hun rechten én kunnen voldoen aan hun plichten. En ook dat de medewerkers van de Belastingdienst hun werk optimaal kunnen uitvoeren. Ons ICT-bedrijf is dan ook continu in beweging.
24 uur per dag, 7 dagen per week
Als ICT'er bij de Belastingdienst werk je in een omgeving die veel van je vraagt. Je bent een specialist die de nieuwste ICT-kennis in huis moet hebben en weet toe te passen. Je bent in staat om samen te werken, hebt geen 9-tot-5-mentaliteit en 'out-of- the-box-denken' zit in je bloed.
Eén van de grootste databases van Europa
We maken gebruik van een van de grootste databases van Europa, zeer krachtige mainframes en talloze servers. Werken als ICT'er bij de Belastingdienst betekent werken in een unieke omgeving.
Data Science
Miljarden gigabyte aan data die door onze systemen giert
Data Science: het kloppend hart van de Belastingdienst! Door het slim, snel en effectief gebruik van de unieke data waarover de Belastingdienst beschikt, wordt de performance van onze organisatie aanzienlijk verbeterd. En kunnen we met minder zo ontzettend veel meer. Met de nodige creativiteit én de noodzakelijke integriteit worden gegevens aan elkaar geknoopt en geanalyseerd door onze data-analisten met state-of-the-art tooling.
Als een kind in een snoepwinkel
Data mining, data en predictive analytics, SAS, gedragsbeïnvloeding, tekst mining of machine learning. Je kunt het zo gek niet bedenken of het gebeurt of er wordt gebruik van gemaakt bij de Belastingdienst. En dan staan we nog maar pas aan de vooravond van alle mogelijkheden die het gebruik van big data ons biedt...
Geïnteresseerd?
Meer informatie over onze actuele vacatures, ontwikkelingen in het vakgebied óf evenementen van de Belastingdienst vind je op werken.belastingdienst.nl. Ook kun je het laatste nieuws volgen via linkedin.com/company/belastingdienst of ons twitteraccount @BDCarriere.