Laatst bewerkt: 2 August 2022
Ortec Finance - Junior Software Developer
This page has no English translation, therefore the Dutch page is shown.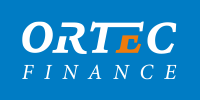 For this position, we only accept Dutch-speaking candidates.
Ben jij (bijna) afgestudeerd en wil je werken aan de ontwikkeling van een toonaangevend FinTech product? Word dan lid van ons Real Estate Valuation software engineering team!
Wat bieden wij jou?
We bieden je een uitdagende baan waarin je als software developer werkt aan de ontwikkeling van ons waarderingssysteem Ortax. Deze software wordt momenteel gebruikt om de waarde van meer dan 4 miljoen woningen in Nederland te berekenen. Samen met je collega's zorg je ervoor dat OrtaX in continue verbetering is.
Je gaat werken met C#, REST, Angular en Typescript. Je maakt deel uit van een team van ongeveer 8 personen met andere ontwikkelaars, een tester en een analist. Het is een gezellig, jong team dat graag met de nieuwste technieken werkt. Wij staan voor kwaliteit en vinden het belangrijk om samen te werken, niet ten koste van elkaar. Samen ontwerpen en ontwikkelen wij de wijzigingen in de software. Jouw bijdrage is hierin essentieel. We werken deels op kantoor en ook online. Dit is flexibel in te delen.
In het Scrum Team werken we samen aan het sprintdoel. Je neemt deel aan bijeenkomsten, zoals de Sprint Planning, Daily Scrum, Retrospective en Sprint Review. Je werkt zelfstandig aan softwarewijzigingen. Onderling stemmen we af en reviewen we elkaars werk om tot de beste oplossingen te komen. Aan het einde sprint hebben we weer waarde toegevoegd voor de klant.
Want met OrtaX biedt Ortec Finance een volledige oplossing voor de uitvoering van de wet WOZ door gemeenten. OrtaX combineert een toonaangevend waarderingsmodel met een intuïtieve gebruikersinterface waarmee WOZ-objecten op een efficiënte, betrouwbare en transparante wijze worden gewaardeerd.
Wat bieden wij jou?
We bieden je een uitdagende rol in een groeiend organisatie met veel mogelijkheden voor persoonlijke en professionele ontwikkeling.
Naast een marktconform salaris bieden wij je uitstekende secundaire arbeidsvoorwaarden, waaronder:
Een open en informele werksfeer (actieve personeelsvereniging, jaarlijkse skireis, personeelsbijeenkomsten, jaarlijks zomer- en kerstfeest en nog veel meer) met inspirerende, slimme en enthousiaste collega's

Mogelijkheden om jezelf te ontwikkelen met een trainingsprogramma, persoonlijke cursussen/opleidingen, wekelijkse onderzoeks- en kennisbijeenkomsten

Werken vanuit kantoor in Amsterdam (met mogelijkheid om deels vanuit je thuiskantoor te werken)

Uitzicht op een vast contract, omdat we streven naar een langdurige samenwerking

Vaste 13e maand, 8% vakantiegeld, royale bonusregeling, deelname aan de pensioenregeling, woon-werkverkeer en reiskostenvergoeding, thuiswerktoeslag, laptop, telefoon, 27 vakantiedagen en de mogelijkheid om meer bij te kopen.
Wie ben jij?
Je wilt je ontwikkelvakmanschap ontwikkelen en leren hoe je dit kunt omzetten in goede software.
Je volgt relevante IT-trends en staat te popelen om een ​​dieper begrip van een programmeren te ontwikkelen. Je deelt nieuwe inzichten met je collega's in kennis- en brainstormsessies. Met jouw goede communicatieve vaardigheden weet je je collega's weer verder te helpen. Daarmee lever je een bijdrage aan de vernieuwing van onze producten! En natuurlijk herken je jezelf in onze core values.
Verder beschik je over:
Een Bachelor- of Masterdiploma in Computer Science, Engineering, Artificial Intelligence, Mathematics of een andere relevante studie. Je staat aan de start van je carrière of bent net begonnen.

Ervaring met C# of .NET of JAVA

Goede beheersing van de Nederlandse en Engelse taal, zowel in woord als geschrift

Ervaring met Angular is een pré.
For this position, we only accept Dutch-speaking candidates.
Wie zijn we?
Werken bij Ortec Finance betekent werken in een organisatie waar lange termijn (klant)relaties centraal staan. Een omgeving waarin collega's bereid zijn elkaar én klanten te helpen.
De organisatiecultuur is informeel, plat en vriendelijk. Maar ook innovatief: hoe kunnen we het werk van onze klanten – maar ook ons eigen werk – beter, efficiënter én makkelijker maken?
Ortec Finance is de toonaangevende leverancier van technologie en oplossingen voor risico- en rendementsmanagement. Het is ons doel om mensen in staat te stellen de complexiteit van investeringsbeslissingen te managen. We doen dit door toonaangevende technologieën en oplossingen voor investeringsbeslissingen te leveren aan financiële instellingen over de hele wereld. Ook gemeenten en belastingsamenwerkingen behoren tot onze klantenkring. Onze kracht ligt in een effectieve combinatie van geavanceerde modellen, innovatieve technologie en diepgaande marktkennis. Onze werknemers zijn hoogopgeleid en investeren in hun carrière. Onze bedrijfscultuur is zeer open en informeel. Goede ideeën zijn altijd welkom. We geven je alle ruimte om je talenten te ontwikkelen en juichen ondernemerschap toe. Meer op www.ortecfinance.com.
Meer informatie of solliciteren?
Voor meer informatie over deze functie kun je contact opnemen met Maruska John via +31 10 700 5000.
Wil je werken bij Ortec Finance, solliciteer dan snel. Een CV opsturen mag, maar hoeft niet. We zien graag hoe jij op creatieve manier laat zien wij jij bent.
We hopen je snel te ontmoeten!