Laatst bewerkt: 23 August 2022
Ortec Finance - Software Engineer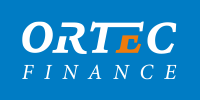 Do you want to work as Software Engineer at a fast-growing international company in the realm of finance and quantitative analytics? Do you want to contribute to society, not just by helping improve people's savings and pensions, but also by innovating on high quality software solutions? If so, keep on reading, for we are looking for you!
What do we have to offer?
You will work together in a software development team within the Scenario & Asset Valuation (SAV) solution. The team consists of people with backgrounds in computer science, mathematics and computational science. We have a broad range of expertise and knowledge in our team and are keen on sharing this. We work together in an agile setting in T-shaped roles, contributing to all parts of the development process. You will work on the realization of new features, from design until production. As a team, we are responsible for the software of our Economic Scenario Generators (ESGs) that generate large numbers of scenarios.
Your daily focus will be on development, in both C# and Python. Our most important new project is delivering scenarios to our customers from our cloud-native platform, using state of the art cloud-native technologies. Cloud-based development will be an important part of your work.
The Scenario & Asset Valuation (SAV) solution
SAV is end-to-end responsible for the innovation, calibration, software and maintenance of our ESGs, and is in direct contact with its clients. The ESGs provide real-world scenarios for investment and risk management purposes, and risk-neutral (or arbitrage-free) scenarios for valuation purposes. In particular, the real-world scenario set is called the Ortec Finance Scenario set (OFS) and provides scenarios with a worldwide asset class coverage. The OFS is a cornerstone in the advisory services Ortec Finance provides to its clients and serve as a crucial input in the financial decision-making for applications such as ALM and risk management for pension funds, insurance companies, asset managers, sovereign wealth funds and private wealth management all over the world. SAV is an innovative multidisciplinary group of about 20 people with Quantitative Financial Analysts, Business Specialists and Software engineers.
The vacancy offers more than just a challenge
We offer you a challenging and rewarding role in a growing company, while being part of an inspirational global business with a lot of opportunities for personal and professional career development. We offer a competitive salary, dependent on your role, competency profile and experience. In addition, we offer you excellent benefits, including:
An open and informal work environment (Active staff association, annual ski trip, staff social events, annual summer and Christmas party and much more) with inspiring, smart and enthusiastic colleagues

Opportunities to develop yourself with a training program as well as weekly research and knowledge meetings

Working from the office in Amsterdam or Rotterdam (with possibility to partly work from your home office)

The prospect of a permanent contract, because we strive for a long-term collaboration

We will support you with relocating, if needed

Fixed 13th month, 8% holiday allowance, participation in a bonus scheme, participation in the pension scheme, commute, and business travel allowance, working from home allowance, 27 vacation days and the possibility to buy more.
What makes you our Software Engineer?
Like us, you have high standards for developing software, and you are always eager to expand your knowledge and skills. As a Software engineer, you like developing software - but just as important, you have an agile mindset, focused on delivering results as a team, always keen to improve, and have a proactive attitude. You have cooperative skills and a strong sense of responsibility in order to act as a team player. And of course, you recognize yourself in our core values.

In addition, the following aspects are important:
You have a Bachelor's or Master's degree in Computer Science or similar
Knowledge of C# and Python (or the willingness and ability to learn fast)

Solid command of the English language, both in speaking and in writing

Preferably, you are familiar with working with financial models. Some work experience is an advantage but not required.
Who are we?
Working at Ortec Finance means working somewhere else. It means working in a world where colleagues meet; gather knowledge and where likeminded peers are always willing to help each other. Where the organizational culture is friendly, flat and non-political.
Working at Ortec Finance also means working in a continuously innovating world where science, academics and mathematics dominate, since models are key in helping Ortec Finance' clients with complex financial decisions. Because that's what we love: giving our clients the best advice possible. Where the daily job is very in-depth, based on evidence and relevant for society. It means a job that matters. Where the learning curve is steep, we learn something new every single day. And we need to, because continuous innovation is key. Especially in a fin tech world. We don't necessarily follow all conventions. Because yes, we are a bit rebellious too.
Ortec Finance is the leading provider of technology and solutions for risk and return management. It is our purpose to enable people to manage the complexity of investment decisions. We do this through delivering leading technologies and solutions for investment decision-making to financial institutions around the world. Our strength lies in an effective combination of advanced models, innovative technology and in-depth market knowledge. More at www.ortecfinance.com
More information or to apply?
For more information regarding this position please contact Maruska John (Recruitment Assistant) at +31 10 700 5000 or send an email to recruitment@ortec-finance.com.
So, do you want to join Ortec Finance? Please use the application button. Be creative if you want.
We hope to meet you soon!