Laatst bewerkt: 16 May 2017
Traineeship Business IT
This page has no English translation, therefore the Dutch page is shown.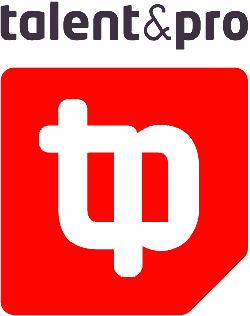 Wat gaan we hard met z'n allen. Waar we eind vorige eeuw nog zaten te klungelen met floppy's, reusachtige koelkastschermen en Windows 95, beschikken we nu over zeeën van data, opgeslagen in allerlei dynamische werksystemen. Maar die ontwikkeling komt natuurlijk wel met een hele reeks nieuwe vraagstukken. Dat is het Traineeship Business IT.
De uitdaging
In het traineeship Business IT ga je met jouw analytisch (bèta-)talent aan de slag in het bedrijfsleven. Je leert om de taal van zowel de business als de IT te spreken, zodat jij complexe data kunt vertalen naar bruikbare oplossingen. Dat doe je bij grote financiële instellingen, zoals ABN AMRO, Achmea en a.s.r. Daarnaast volg je opleidingen om jouw vakkennis en IT-vaardigheden te ontwikkelen. Met de werkervaring en diploma's die je verzamelt, komt jouw carrière in een flinke stroomversnelling.
We vinden het belangrijk dat je eerst de financiële branche goed leert kennen. Daarom begin je met startersopdrachten op polisniveau. Aan de hand van jouw ontwikkeling groeien de opdrachten met je mee. Zo kun je je specialiseren tot data-, test-, business- of informatieanalist. Net wat jou het meeste aanspreekt en waar je goed in bent. In die functies houd je je bezig met de meest complexe IT-vraagstukken waar vaak grote beslissingen van jouw opdrachtgevers van afhangen. No pressure.
Jij:
wilt alles uit jezelf en je carrière halen.
hebt minimaal een analytische hbo- of wo-bachelor, bijvoorbeeld Wiskunde, Natuurkunde, Scheikunde, Biologie of Informatica.
kunt onze taal uitstekend spreken en schrijvenbent geïnteresseerd in IT en tooling voor het bedrijfsleven.
hebt cijfermatig inzicht, bent analytisch en werkt nauwkeurig.
bent niet tevreden voordat je de beste oplossing hebt gevonden.
bent niet vies van bijleren buiten werktijd.
past je snel aan in verschillende situaties.
hebt (bijna) je rijbewijs B en bent flexibel in reistijd.
woont in de Randstad of vindt het prima om hier te komen wonen.
Wij:
bieden een opleidingstraject tot data-, test-, business- of informatieanalist.
spijkeren je bij in programma's/programmeertalen als SQL, VBA en Tmap, waar je uiteindelijk ook certificaten voor kunt behalen.
leren je te werken volgens projectmethodieken als Lean, Agile en Prince2.
zorgen dat jij je kunt blijven ontwikkelen met diverse opleidingen en trainingen.
zorgen voor een persoonlijke coach die je zowel op professioneel als persoonlijk niveau gaat begeleiden.
bieden je een salaris dat stijgt op basis van behaalde studiepunten.
hebben leuke collega's die je ontmoet tijdens projecten, werkgroepen, unitavonden, evenementen, kerstborrels of onze jaarlijke skitrip.
hebben een stel autosleutels liggen met jouw naam erop!
Samen:
halen we alles uit jou en je carrière.
voegen we waarde toe bij iedere opdrachtgever.
veroveren wij de wereld van Business IT.
zijn wij Talent&Pro!
Solliciteren:
Solliciteer je bij Talent&Pro, dan is één vraag erg belangrijk: zijn wij een match? Daar komen we tijdens een eerste kennismaking achter. Wil je eerst meer informatie over het Traineeship Business IT? Neem dan contact op met recruiter Aart van den Brink door te bellen naar 088 – 170 14 00 of een e-mail te sturen naar aart.vandenbrink@talent-pro.com.