Laatst bewerkt: 23 August 2022
Ortec Finance - Student Assistent
This page has no English translation, therefore the Dutch page is shown.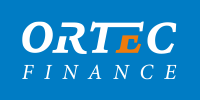 For this position, we only accept Dutch-speaking candidates.
Volg je een technische of financiële universitaire studie en zoek je een interessante bijbaan? Lees dan snel verder! Voor onze afdeling Real Estate Valuation zoeken we een student assistent die minimaal 16 uur per week beschikbaar is.
Wat bieden wij jou?
Bij Ortec Finance krijg je de kans om jouw kennis direct in de praktijk toe te passen. Als student assistent binnen de afdeling Real Estate Valuation werk je binnen een jong en enthousiast team. Je gebruikt je wiskundige en statistische kennis in de praktijk om mee te werken aan analyses en verbeteringen van ons landelijk waarderingsmodel. Je doet onderzoek naar en werkt mee aan het verzamelen, bewerken en beheren van vastgoeddata in ons data warehouse. Hierbij wordt gebruik gemaakt van technologieën zoals Python en SQL.
Wat levert het je op?
Wij bieden je een uitdagende bijbaan, eventueel in combinatie met afstudeerstage, in een inspirerende en gezellige werkomgeving. Je hebt de mogelijkheid om ervaring op te doen in de praktijk en goede arbeidsvoorwaarden. Veel van onze stagiairs en student assistenten starten na hun afstuderen bij ons als bijvoorbeeld consultant of software developer. Je kan werken vanuit onze kantoren in Rotterdam en Amsterdam. Ook is er de mogelijkheid om deels vanuit huis te werken als je dat wilt.
Wie ben jij?
Je bent momenteel bezig met een technische of financiële universitaire opleiding in bijvoorbeeld Business Analytics, Econometrie, Wiskunde, Computer Science, Quantative Finance, Statistiek of een andere kwantitatieve studie.

Je bent op zoek naar een leuke, inhoudelijke bijbaan naast je studie.

Je bent bij voorkeur beschikbaar voor een langere periode, maar in elk geval voor zes maanden gedurende minimaal 16 uur per week.
For this position, we only accept Dutch-speaking candidates.
Je hebt affiniteit met cijfers, bent leergierig, ambitieus en communicatief vaardig. Daarnaast beschik je over een sterk analytisch denkvermogen, ben je flexibel en werk je graag zowel zelfstandig als in teamverband. Je bent geïnteresseerd in het oplossen van datavraagstukken, ervaring met SQL en/of Python is een pré.
Wie zijn wij?
Werken bij Ortec Finance betekent werken in een organisatie waar lange termijn (klant)relaties centraal staan. Een omgeving waarin collega's bereid zijn elkaar én klanten te helpen. De organisatiecultuur is informeel, plat en vriendelijk. Maar ook innovatief: hoe kunnen we het werk van onze klanten – maar ook ons eigen werk – beter, efficiënter én makkelijker maken?
Ortec Finance is de toonaangevende leverancier van technologie en oplossingen voor risico- en rendementsmanagement. Het is ons doel om mensen in staat te stellen de complexiteit van investeringsbeslissingen te managen. We doen dit door toonaangevende technologieën en oplossingen voor investeringsbeslissingen te leveren aan financiële instellingen over de hele wereld. Ook gemeenten en belastingsamenwerkingen behoren tot onze klantenkring. Onze kracht ligt in een effectieve combinatie van geavanceerde modellen, innovatieve technologie en diepgaande marktkennis. Onze werknemers zijn hoogopgeleid en investeren in hun carrière. Onze bedrijfscultuur is zeer open en informeel. Goede ideeën zijn altijd welkom. We geven je alle ruimte om je talenten te ontwikkelen en juichen ondernemerschap toe. Meer op www.ortecfinance.com.
Meer informatie of solliciteren?
Voor meer informatie over deze functie kun je contact opnemen met Maruska John via +31 10 700 5000. Wil je werken bij Ortec Finance, solliciteer dan snel. Je kan solliciteren tot en met 26 augustus. Een CV opsturen mag, maar hoeft niet. We zien graag hoe jij op creatieve manier laat zien wij jij bent.
We hopen je snel te ontmoeten!