Laatst bewerkt: 16 May 2017
Traineeship Actuarieel Rekenaar
This page has no English translation, therefore the Dutch page is shown.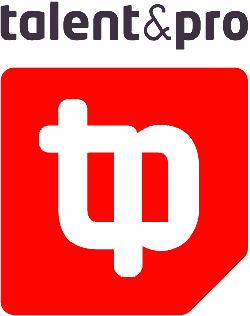 Een vierde biertje met je baas, de appjes van je moeder negeren om je trein te halen of pizza bestellen in een nette broek. We nemen elke dag risico's waarvan de gevolgen soms lastig in te schatten zijn. Het voordeel van financiële risico's is dat je ze voor een groot deel kunt berekenen. Dat is waar het Traineeship Actuarieel om draait.
De uitdaging
Wat ga je precies doen? In dit traineeship word je opgeleid voor een carrière op het actuariaat, ook wel verzekeringswiskunde genoemd. Het is het ideale traineeship voor bèta's die hun cijfermatig talent willen inzetten in het bedrijfsleven. Je doet tijdelijke opdrachten bij verschillende pensioenfondsen of verzekeraars, zoals Nationale-Nederlanden, Delta Lloyd en Aegon. Daarnaast volg je een uitgestippeld opleidingstraject, waarbij je jezelf eerst Actuarieel Rekenaar, daarna Actuarieel Analist en tot slot Actuaris mag noemen (door Elsevier uitgeroepen tot beste baan!). Met de werkervaring die je opdoet en de opleidingen die je daarnaast volgt, creëer je voor jezelf een enorme voorsprong op de arbeidsmarkt.
Maar we beginnen natuurlijk gewoon bij het begin. Je leert eerst de financiële branche kennen door op polisniveau te bekijken hoe het pensioen- of verzekeringsproces in z'n werk gaat. Denk aan: hoe berekeningen worden gemaakt, wat de klant verwacht en hoe je daarover communiceert. Met die basis kun je later het beste advies geven, wanneer je op strategisch niveau gaat rekenen en modellen of tools gaat bouwen.
Jij:
hebt een afgeronde hbo- of wo-bachelor (bèta-achtergrond is een sterke pré).
bent nieuwsgierig en wilt altijd weten hoe processen of berekeningen in elkaar steken.
hebt cijfermatig inzicht, bent analytisch en werkt nauwkeurig.
bent niet tevreden voordat je de beste oplossing hebt gevonden.
ben niet vies van bijleren buiten werktijd.
ziet verbeterpunten en maakt daar echt werk van.
hebt (bijna) je rijbewijs B en bent flexibel in reistijd.
woont in de Randstad of wilt hier best komen wonen.
Wij:
verzorgen jouw opleiding tot Actuarieel Rekenaar en Actuarieel Analist.
bieden je ook cursussen aan als Excel, SQL en VBA!.
zorgen dat jij je kunt blijven ontwikkelen met diverse opleidingen en trainingen.
zorgen voor een persoonlijke coach die je zowel op professioneel als persoonlijk niveau gaat begeleiden.
bieden je een salaris dat stijgt op basis van behaalde studiepunten.
hebben leuke collega's die je ontmoet tijdens projecten, werkgroepen, unitavonden, evenementen, kerstborrels of onze jaarlijke skitrip.
hebben een stel autosleutels liggen met jouw naam erop!
Samen:
halen we alles uit jou en je carrière.
voegen we waarde toe bij iedere opdrachtgever.
veroveren wij de wereld van Business IT.
zijn wij Talent&Pro!
Solliciteren:
Solliciteer je bij Talent&Pro, dan is één vraag erg belangrijk: zijn wij een match? Daar komen we tijdens een eerste kennismaking achter. Wil je eerst meer informatie over het Traineeship Actuarieel? Neem dan contact op met recruiter Aart van den Brink door te bellen naar 088 – 170 14 00 of een e-mail te sturen naar aart.vandenbrink@talent-pro.com.