Laatst bewerkt: 4 juli 2017
Internship Partnerships & Ecosystems in FS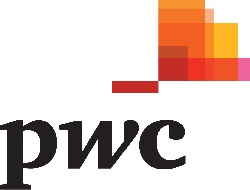 "FinTech is producing new and alternative business models. It is a fundamental challenge to regulators as well as traditional Financial Institutions (FIs). The model of FIs owning and controlling almost all parts of their value chain is coming to an end. These organisations will need to move toward the centre of the FinTech ecosystem by leveraging their trusted relationships with customers and their extensive access to client data."
"The PwC global FinTech Survey shows that incumbent FIs in the Netherlands are familiar with several financial technology trends and pro-actively engage FinTech companies via investments and joint-ventures."
From "Blurred lines: how FinTech is shaping Financial Services" (PwC, 2016)
Who are you?
You are a master-student at a leading university;
You have strong quantitative skills;
You are intrigued by innovation;
You have an affinity with the Financial Services industry;
You like to get to the bottom of things;
You are a self-starter who takes ownership for his/her work;
You are a structured thinker who likes to work in a collaborative manner;
You have excellent professional skills in English, knowlegde of the Dutch language is a plus.
What does your internship look like?
Internship research topic: What are the prerequisites for Financial Institutions to create innovative partnerships and ecosystems?
Changing customer behaviour as well as regulatory changes cause services of traditional FIs (e.g. banks, insurance companies, asset managers) to increasingly overlap with services provided on other platforms. In order to innovate as to meet changing customer demands and to remain competitive, FIs need to build ecosystems through partnerships with innovative companies. E.g. the ecosystem that Zopa created with Uber to allow drivers to drive a Toyota. The Toyota car is financed with a loan through Zopa that is repaid using the Uber income of the driver.
Over the past year, we have seen a rapid increase in collaboration between FIs and technology companies, for example:
FinTech incubators (e.g. ING Innovation Studio)
Accelerators (e.g. Econic, Startupbootcamp)
FinTech networks (e.g. Holland FinTech)
Partnerships between FIs and FinTechs (e.g. ABN Amro & InvoiceSharing, ING & Kabbage, Deutsche Bank & Tradeshift)
Partnerships with "New Economy" companies (e.g. Zopa & Uber & Toyota)
Not all partnerships between FIs and FinTechs are success stories. Together with you, we would like to research what the prerequisites are for innovative partnerships to be successful within Financial Services (e.g. strategic fit, organisational model, business capabilities, ownership structure, …).
What do we offer?
You will be part of a dynamic team of committed consultants;
Internship position of at least four months (can be used for graduation) in which you will closely work together with two professionals from the Operations FS team;
Together with you, we will agree upon the internship period;
In co-creation with your supervisors, you can shape your research;
You will receive a good internship remuneration;
You will receive access to all information resources and database that PwC has access to;
You will receive a laptop and place to work in our Amsterdam office.
Our ambition is to publicize your research, both internally and externally.
Who are we?
At PwC Nederland we want to contribute to a greater level of trust in society and to solve important problems. We are network of firms in 157 countries with more than 208.000 people. In the Netherlands about 4.400 people work together. We are committed to delivering quality in assurance, tax and advisory services.
The internship is part of our Advisory department, Operations financial services team.
Apply now!
Interested to apply? Please upload your CV and cover letter via our website. We will get back to you within two weeks.