Laatst bewerkt: 28 September 2022
Northpool Trader
GRASP THE OPPORTUNITY
You've probably never heard of the power markets. You likely didn't know that energy is traded on an exchange. No matter. If you're interested, and you have what it takes, we'll teach you everything you need to know about making the market your playground.
If we recognize the traits of a trader in you, we'll start you as a Trading Assistant. You'll sit side-by-side with a seasoned trader, who will turn your natural talents into distinct skills. Learn what factors drive the market, and how to use those factors to make the biggest impact. Love working with models? Great. Because we'll expect you to work with the team to optimize our trading models and strategies.
Once you've mastered the fundamentals of power trading, we'll put you to work on the Western European market. Every day will be a challenge. You'll push yourself to the absolute limit. Your goal? Outperform this competitive market and beat the system.
The challenges? As countries switch from coal, oil and gas to wind, water and sunlight to power their grids, the markets change. Competition gets fiercer, volatility increases and opportunities get bigger. And what about wind, water and solar energy? No one can precisely forecast how much there will actually be. So we'll teach you how to read the signs, make predictions, and use your analytical skills to take calculated risks that come with tangible rewards.
INTERESTED?
Do you like to see the trading in real practice or directly want to apply for this job? Please submit your resume to careers@northpool.nl or contact us at +31(0)88 2400 300. We will respond to your application as soon as possible.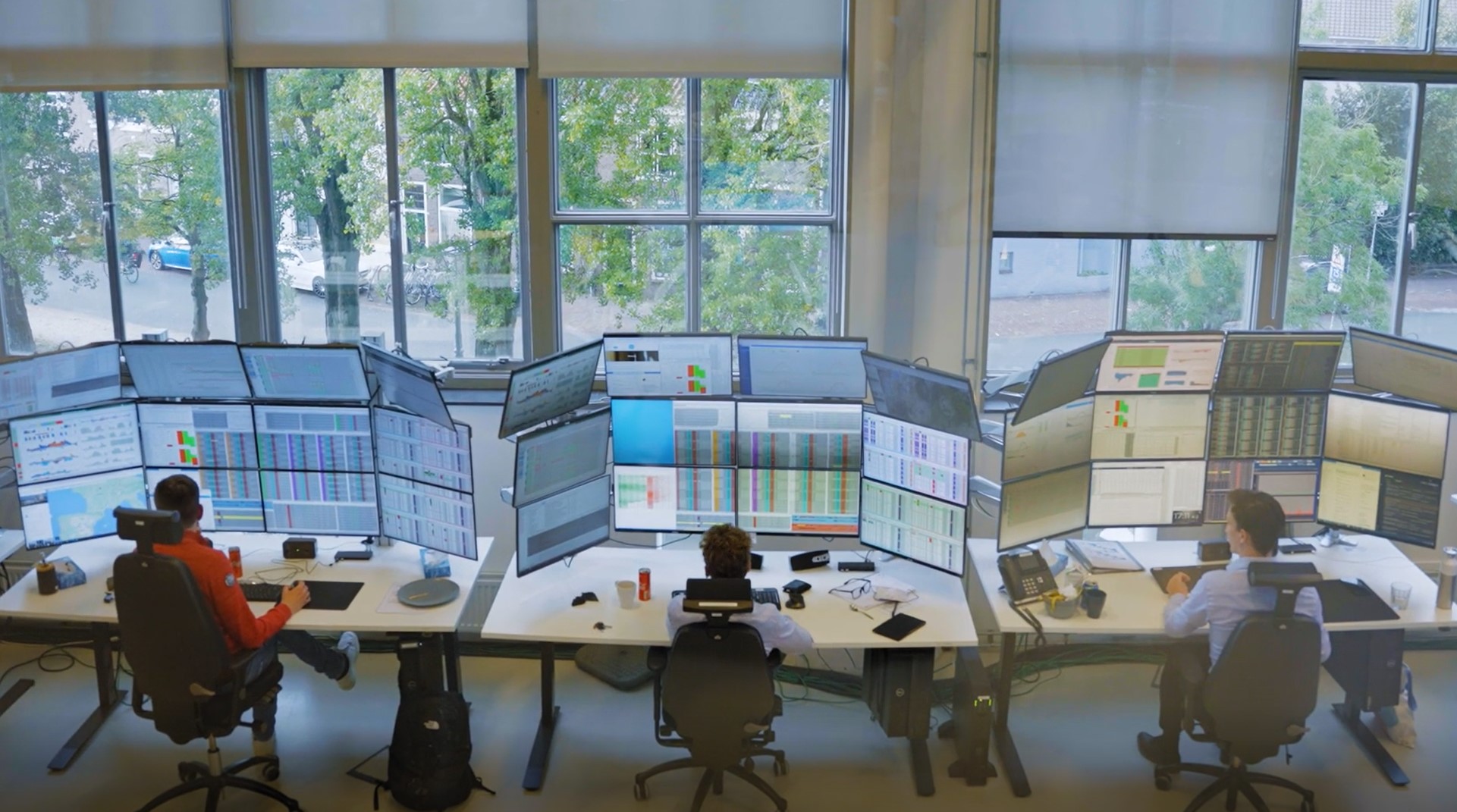 WE ASK:
Outstanding analytical and mathematical skills

Logical reason & decisive action under pressure

Some work in the evenings or weekends

An analytical or quantitative degree at MSc level

Clear and fluent English

Good social & communication skills

Maximum three years of work experience
WE LIKE:
Interest in trading

Knowledge of energy markets and/or sustainable energy

A problem-solving attitude

An ability to learn fast

Creative, proactive thinking

Experience with programming languages

Affinity for meteorology
WE OFFER:
Competitive compensation

Annual performance-based bonuses

A non-hierarchical workplace

Highly motivated teammates

A fast-track to more responsibility

Support and investment in you

An office that's fun to work in