Laatst bewerkt: 12 december 2017
Internship Capital Structuring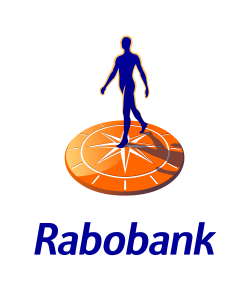 Would you like to analyse and assess the impact of various financing options? Do you like to solve problems, are you detail oriented, do you combine creativity with efficiency and do you get energized by working in a team? Read on!
The position
As an intern, you will actively participate in the Capital Structuring team. You will have the opportunity to work on a variety of projects; in the context of deal origination as well as in project execution. Your main responsibilities include:
Assist in the preparation of client presentations and reports;
Perform in-depth financial analysis on companies (incl. building a financial model, forecast and evaluate company performance and assess & advise on suitable financing structures)
Assess the impact of new (macro)economic developments, reporting standards, regulations or other market dynamics on a company's financial structure, credit ratings and competitive position
Provide general assistance to the team in pitching and execution processes and maintain contact with other departments involved
Our department
Rabobank is a leading player in corporate finance in the Netherlands, and globally in Food & Agri (F&A). Capital Structuring and M&A together form Rabobank's Corporate Finance Advisory (CFA) practice, which offers a challenging, dynamic and international working environment.
Rabobank's Capital Structuring team analyses a company's capital structure and assesses the impact of various financing options, often linked to acquisitions, refinancing processes, restructurings and other major events. We also act as (independent) financial advisor to support clients on specific corporate finance topics, ranging from e.g. financial forecasting and scenario analyses to in-depth cost of capital optimization.
With teams in Utrecht, New York, Singapore and Sydney, we offer our services for Rabobank's Dutch and international F&A clients. The team in Utrecht currently consists of 12 people, with a Global Head, 5 Directors and 6 junior professionals.
Your profile
We are looking for an ambitious, hardworking Bachelor or Master student (preferably in Finance, (Technical) Business Administration, Economics, Econometrics, Engineering or Mathematics) with distinct above-average academic grades. In addition we are selecting candidates who are native or fluent in Dutch (speaking and writing).
What we offer
The opportunity to work in a highly dynamic and international working environment at one of the leading Dutch financial institutions, covering both Dutch and European clients

Obtain relevant working experience by actively supporting both origination efforts and execution projects in cooperation with Rabobank's product teams such as M&A, Capital Markets, Senior Relationship Banking, Global Client Solutions, Loans Product Group and Rating Advisory

The opportunity to be considered for a permanent role as an Analyst upon successful completion of the internship
Additional Information
If you have any questions, please contact Marieke Merkelbach, Recruiter, +31622482879.
In order to do an internship you have to be enrolled at a university, currently reside in the Netherlands and be available for a period of 3-6 months.
Apply
If you are the student we are looking for, please apply online and convince us that you are the right intern for Rabobank Capital Structuring. Submit your CV, cover letter and transcript by going to our website Rabobank.nl/werken and click on the apply now button. Do not forget to indicate the exact timespan you will be available for this internship.
Application Process
You can expect a response to your application as soon as possible but no later than within 10 working days

If you pass our first selection round we will invite you for an online assessment

After passing the online assessment we will invite you over for interviews at our headquarters in Utrecht